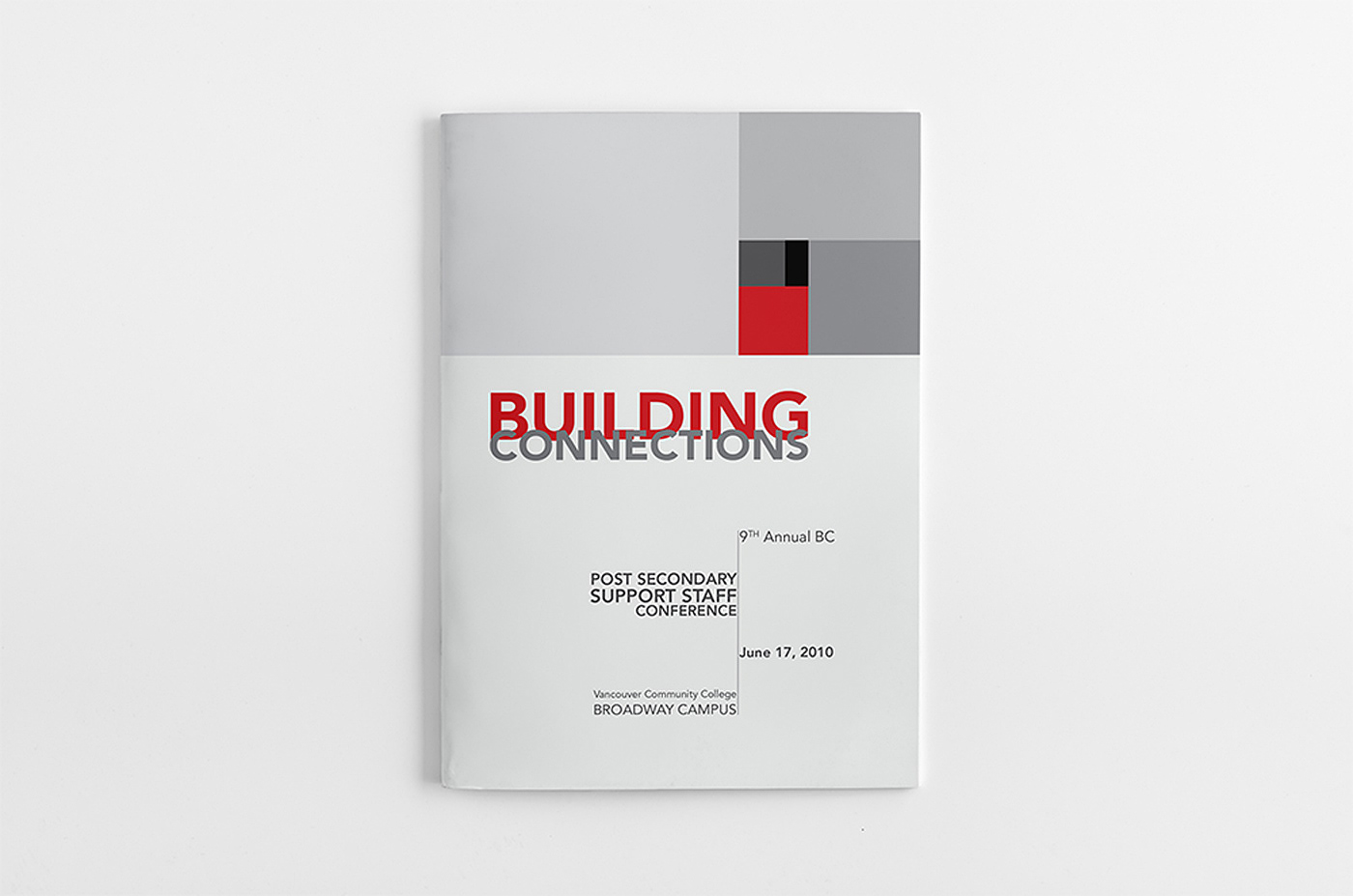 The Post Secondary Support Staff Conference (PSSSC) is a platform for post secondary institutes of BC to showcase their institute and get connected with other institutes. The project was to design the booklet of the conference. The theme was "Building Connections" between the colleges and universities. I focused on golden spiral as my concept.
As Gyorgy Doczi stated in The Power of Limits, 1994:
"The power of the golden section to create harmony arises from its unique capacity to unite different parts of a whole so that each preserves its own identity, and yet blends into the greater pattern of a single whole."
So, the squares in golden rectangle represents different colleges/universities on one level and different departments that support staff coming from, such as Library, IT, cafeteria, bookstore, on another level.